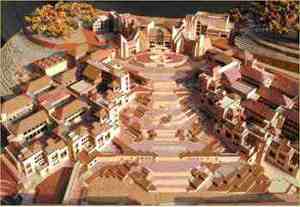 Address: Ezhimala, Kerala, India
Full Name: Indian Naval Academy (aka INA, NAVAC)
Established: 8 January 2009
Motto: Vidhya Na Mrutham Shnuthe
Type: Military Academy
Area: 9.92 km2 (2,452 acres)
Training Duration: 2 Years after 2 years at NDA
History
Before the establishment of NDA the officer cadets of Indian Navy underwent four years of training in Dartmouth, United Kingdom, but after NDA started they were given training at NDA but soon Navy realized that the NDA could not fulfill its requirements and the Indian Naval Academy was established in Cochin in May 1969 to impart basic training.
Training
INA provides training to young men and women for induction into Indian Navy as an Officer. The academy has a well-scheduled Training procedure to train cadets at the academy. Duration for training in cadet entry is 4 years and in the direct entry for the graduate is 22 weeks.
Cadet Life
On reporting each Cadet is assigned one of the Squadrons at the Academy. All possible facilities are available for cadets to enjoy their training period in the academy, like other academies INA also offers a chance for the cadets to play games and sports of their choice.
Modes of Admission
NDA Exam – Conducted twice in a year
CDSE – Conducted twice in a year
10+2 – Conducted twice in a year
GSES – Graduate Special Entry Scheme.
NCC – Special Entry Indian Naval Academy, Ezhimala.
NAIC – Naval Armament Inspection Center.
Law Cadre – A degree in Law qualifying for enrollment as an Advocate under the Advocates Act 1961 with minimum 55% marks.
Logistics cadre – Logistics Entry.
Executive General Service – B.E/ B.Tech (Any Discipline) with 60% marks.
SSC Hydrography – Short Service Commission in Hydrography.
SSC Information Technology – For Technical Graduate in Information and Technology related branches.
UES – University Entry Scheme.
Campus
The campus of INA is spread in an area of 2,452 acres, due to its location at Kannur (Cannanore) District of Kerala, which forms a part of its North Malabar Region. The academy has a majestic view of Arabian Sea, This academy is geographically well suited for training cadets to become sea warriors who can protect their country from external threats and can also help in natural calamities.